Welcome to Asha Enterprises
Our team is dedicated to helping others achieve their goals.
Chander Rellan Jr., JD
Founder | CEO
Chander is an entrepreneur who brings over 15 years of expertise in business operations, marketing and business development. He started Asha Enterprises, Inc on the principles of honesty, hard work and giving back.
Chander's career began in IT. With much research and thought, he ventured off to running his own business in 2005, starting in the hospitality industry, specifically owning and operating a hotel. He accepted the challenges with open arms and started his journey into the wonderful world of hospitality. Utilizing his extensive troubleshooting/problem-solving skills, he brainstormed an idea for a software ideal for property management that would improve the bottom line and promote effective communication amongst staff.
It was during his years in IT and business, dealing with challenges, and overcoming the impossible, that Chander realized his true strength: Business Development. With his vast knowledge and first-hand experience with the ups and downs of business, he brings a dynamic go-to attitude to the table to tackle any task at hand; from setting up and building a business structure, managing staff/operations, developing marketing strategies, to growing the business, and nurturing lasting business relationships.
While Chander continues to work with clients in the capacity of marketing and business development, he is tapping into the fashion industry to follow one of his passions. He is currently working on developing an accessories line, customization of sneakers, and a made-to-measure clothing company.
Chander holds a B.S. degree in Computer Science, minor in Economics (George Mason University), as well as a Paralegal Certification (George Mason University) and a Digital Marketing Certification (Georgetown University). He has completed Fashion Essentials Certification from Parsons School of Fashion. He has received his Juris Doctrate (Executive Track) with honors manga cum laude from Taft Law School.
Chander understands IT, marketing, and business, all of which are important to building any business. Due to his unique skill set, he is involved in the startup ecosystem as well as companies and partnerships across many verticals. His current clients include law firms, start-ups and government contractors.
Dr. Sherry A Rellan, CFE
CFO | Business Mentor & Advisor | Entrepreneur
Sherry brings over 20 years of experience. She has an Executive M.S. from the Smith School of Business at Maryland University, and is a Certified Fraud Examiner. She has obtained an Executive Doctorate in Business Administration at Drexel University's Lebow College of Business. Her area of reasearch was mergers and acquisitions' integration.
Prior to founding her own company, Sherry was employed by Government Contractors such as SRA International, Northrop Grumman IT, and Dovel Technologies, Inc.
Sherry has been involved in all aspects of the accounting life cycle as well as contracts administration. She has built accounting departments for multimillion dollar government contractors in the Washington D.C. Metropolitan area. She has worked with external accountants and has managed audits.
Sherry has been involved in M&A and financial transitions, as well as advising in corporate structure and strategy, conducting monthly financial audits, heading the Microsoft licensing program for her clients, and assisting in tax preparation for individuals and businesses. She works directly with company C-suite executives and owners. 
One of her favorite quotes: "The more you know, the more you realize you don't know." -Aristotle
Colin 
Director Creative Services | Business Mentor & Advisor | Entrepreneur
Colin has 20 years of experience in creative development strategies. Track record includes engaging proven vision and direction to create compelling graphic design and technical guidance for commercial and federal campaigns. Experience with e-learning development, and print promotions and packaging for targeted and culturally sensitive campaigns designed to create attitudinal and behavioral change. 
His creative savvy includes branding and visual solutions for conveying commercial, corporate and government communication strategies. He is a leader and is well versed in web strategies.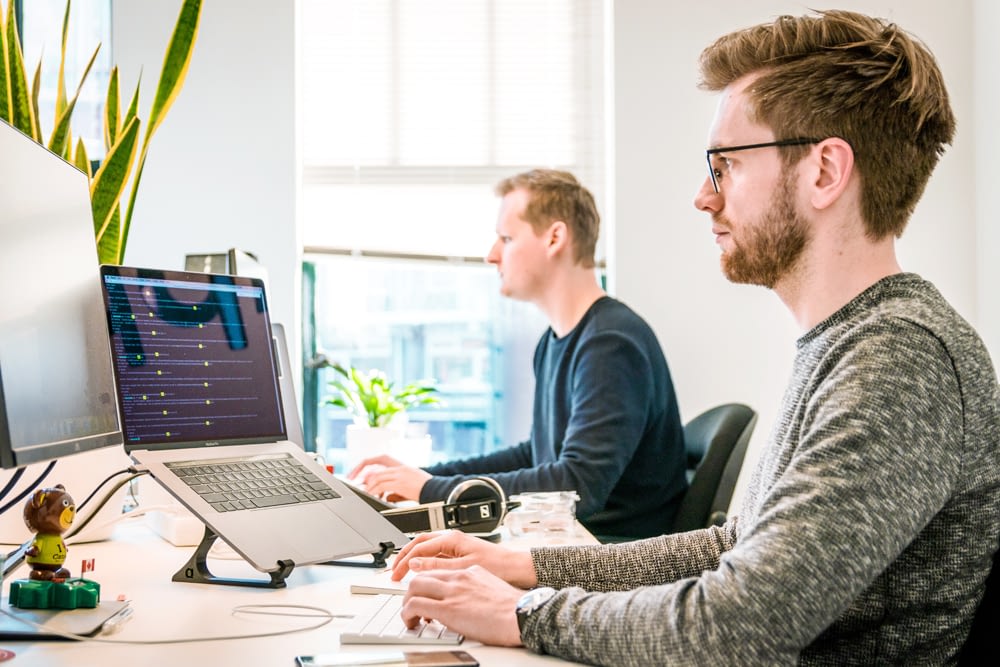 We support our clients even after delivery and follow up to make sure things are going well.
Our support team is dedicated to your success. We have quick turn around times and reliable.
We make sure you are seeing the right results. 
Our team of professionals brings decades of experiences across multiple industries.